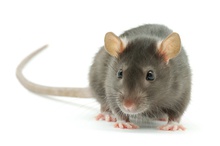 Rats are rodents belonging to the superfamily Muroidea. They are various medium-sized rodents which have long tails. The Rattus and the Rattusnorvegicus are the genus of rats which we humans commonly refer to as rats. They are the black and the brown rat species that we see in our homes, stores and buildings. Rats generally share the same feature and characteristics. Often confused with mice, rats are generally larger muroid rodents while mice are the smaller ones. Some animals which are also referred to as rats may not belong to the rattus genus of mammals. Such examples include the North American pack rat and the kangaroo rat. Some are related to the genus but are not members of the rattus breed. This includes the bandicoot rats as examples.
DESCRIPTION OF RATS
Male rats are called bucks and the unmated females are known as does. If a female rat becomes pregnant they are then called dams. The infants of the rats are either called kittens or pups. Rats are also known to select habitats near humans due to their invasive and very opportunistic nature in looking for the right residences. They are known as commensals due to this behavior.
CHARACTERISTICS OF RATS
Rats perceive the world differently than humans due to their different senses. They have poor eyesight and can only see very few colors and mainly use its sense of touch through its whiskers to feel the immediate environment. They also use their complex sense of smell to gather information and detail to their surrounding and have a more sensitive sense of hearing and allows to pick up much higher frequencies.
RAT HABITATS
The black rat is known to be the worst invasive animal in the world. When introduced to locations where they did not previously exist, rats can cause obvious environmental degradation. They often look for opportunities to sleep in and build residences near their food source and a popular choice of that would be in the human households and buildings. Due to their notoriety, there have been several islands which held campaigns to become rat free.
DOMESTICATION OF RATS
Specific genus of rats has been bred as pets since the 10th century. The rats generally range from the brown rat species, black rats, and even the giant pouched rats. Domesticated and pet rats behave differently as opposed to their wild and invasive counterparts due to the years and many generations where these rats were kept as pets. As such, pet rats do not pose health risk compared to their wild counterparts. They are as safe as cats and dogs. They can even be taught to do and perform specific tricks.
DANGERS OF RATS
Rats have been known to cause not just health problems but even food shortage. They have also been carriers of many diseases which have spread including the Black Death which killed nearly 200 million of people in Europe due to a plague and rats where mainly the chief tools to spread the disease. They killed around 30-60% of Europe's total population. Rats have been also the chief source which caused the spread of the bubonic plague. The Center for Disease Control list nearly a dozen of diseases that the rats are known to spread. In fact, cities like New York are famous for the size and prevalence of these rodents. There was even a myth that people believed the rat population in Manhattan equals the human population in the city.
It is known that rats like to hide and if you can actually plainly see one, then you have a full blown infestation at hand. This is because they may appear plainly when there is limited space for the rats. Their danger not only affects health but can even gnaw through materials such as wood and plastic.