MICE EXTERMINATOR PHILADELPHIA, PA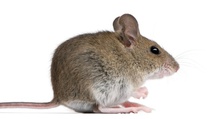 A mice (or mouse) are mammals which are classified as rodents. They are characterized with having a pointed snout, long tails and small ears. The most commonly seen species of this mouse are the common house mouse or the Musmusculus. All members of the Mus genus are referred to as mice. The term mouse can however, refer to some species which is outside its genus. Often confused with rats, mice are smaller rodents while rats are the larger rodents. Mice are even popular pets and laboratory options for experiments. Other common mice are the field mice which are also known to invade homes for shelter. Mice have been classified as invasive creatures and can adapt to whatever shelter or environment they go into. Mice are omnivores. This means they can eat anything be it meat, or plants but they generally feed on plant matters. They even eat their own feces in order to acquire the nutrients which are produced by the bacteria found within their intestines.
Mice have remarkable adaptability that despite being preyed upon by a large number of animals such as cats, snakes, foxes, large birds and even dogs they constantly adapted and continued to live. They are one of the most successful groups of mammals to constantly survive and are many in number on earth.
GENERAL CHARACTERISTICS OF MICE:
Mice are generally nocturnal creatures and relies mainly on their hearing and sense of smell to compensate for their poor eyesight. They are susceptible to bright lights. They are capable in living in a variety of hidden places which can be based near food sources and can construct their own nest from various soft materials. They are territorial and only one dominant male would live in an area with several females and young. The males usually respects the territorial boundaries set by other mice and would only enter it if it is vacant. As a survival method, they burrow in the wild. These burrows have long entrances and are even filled with escape routes and tunnels.
HOUSE MOUSE CHARACTERISTICS
The common house mouse varies in color. They range from black, white, grey and light brown. A house mouse has an average body length of 7.5 to 10 cm. This is from the nose of the mouse towards the base of its tail. They usually weight around 10-25 g. They usually have short hair all over their body including their tails and ears. Despite their small legs they are capable of jumping vertically up to 45 cm. The voice of the mouse comes in a form of a high pitched squeak.
WHERE MICE HIDE
Being capable of adapting to a variety of locations, the mice can thrive in residential areas, industrial buildings, farms, fields and other open and closed places. They can burrow and form shelters in order to survive.
MICE REPRODUCTION RATES
Mice are polyestrous and a possibility of breeding once the mouse reaches 50 days old in both male and female. Females are known to breed earlier within 25-40 days from their birth.
DAMAGES OF MICE
Mice are known to damage crops by eating them. They can also cause structural damages to houses and even spread diseases through their feces and by leaving parasites. Due to the fact that mice thrive in unsanitary locations and eat various things including their own feces, they are dangerous as they can be carriers of disease-causing pathogens and bacteria.
There have been cases in the United States where individuals who breathe dust that have come into contact with the feces of the mouse develop Hantavirus Pulmonary Syndrome or the HPS.