BED BUGS | PEST CONTROL – PHILADELPHIA PA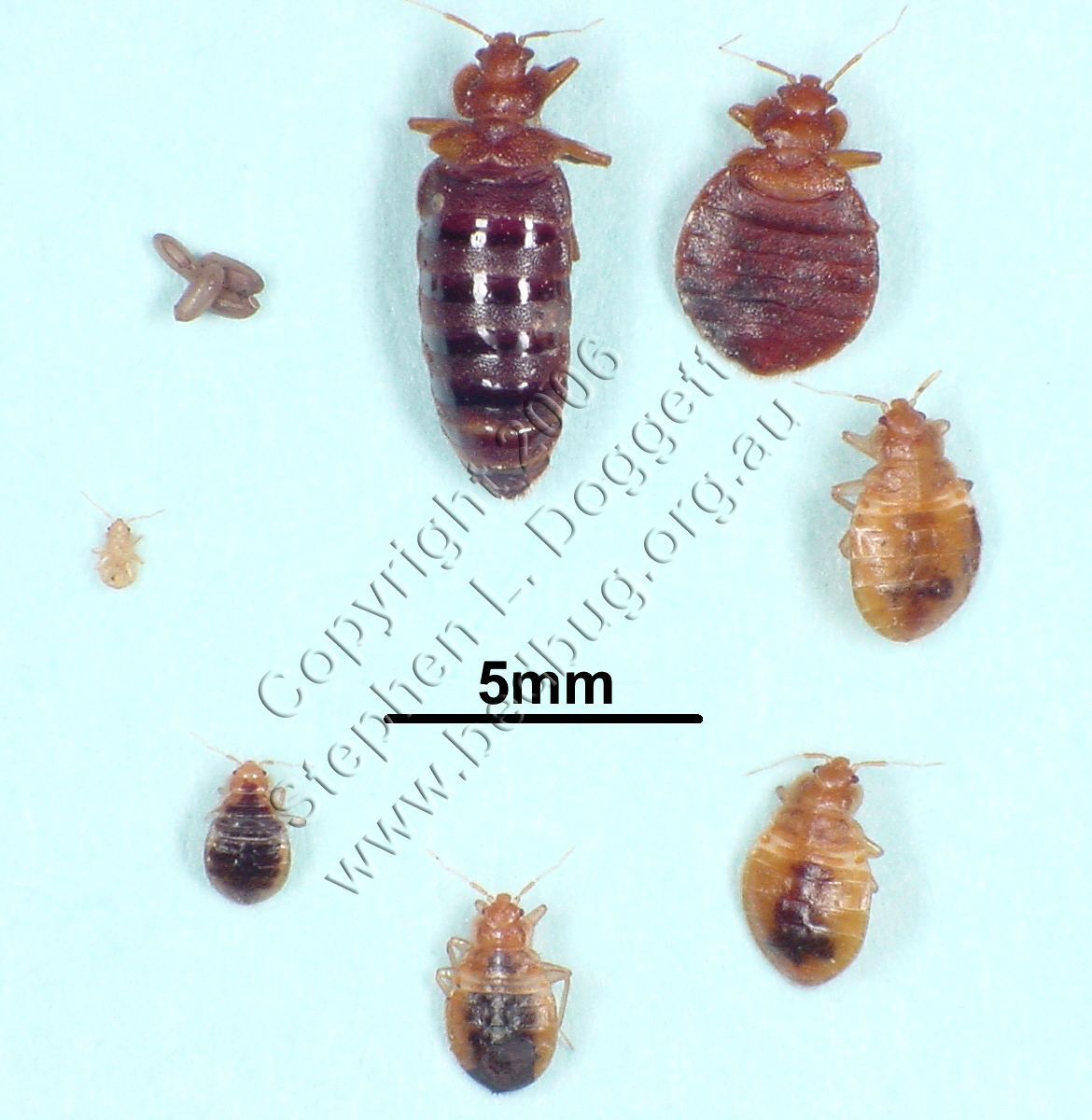 Bed bugs are insects that feed on blood. They are parasitic insects in of the cimicid family. The general term refers to a specific genus of Cimex which is the Cimex lectularius. This particular breed of bed bugs prefers human blood when other insects of this family prefer animal blood such as bat bugs and other bugs.
The Cimex lectularius is called the bed bugs because of their preference to look for warm houses and thrive inside or nearby breeding and sleeping areas. They are usually active at night but are not classified as nocturnal. This is because the bed bugs feed on their host without being noticed.
The bed bugs have been known human parasites for thousands of years. They were reported to have been nearly eradicated in the 1940s but have increased in number since 1995. Due to the increase of the rising infestation cases, the number of bed bug related conditions have been rising as well.
CHARACTERISTICS OF BED BUGS
Bed bugs are generally nocturnal in terms of their activity. This makes them hard to detect when they start to be active. They can usually be found singly but will gather and form a nest if they find other bed bugs. Although they are parasitic insects, they only remain attached to their host for a small fraction of their life. Once they have completed feeding, they will simply detach and relocate to nearby places where the host usually sits, lays down or such. These can include couches, beds and other furniture's.
The specific places where they would relocate can range from electric sockets, nearby computers, bedside clusters luggage, the insides of the vehicle and other areas where the host would usually maintain constant usage of. Bed bugs can also survive on domestic cats and dogs but would always prefer human host.
BED BUGS INFESTATION
Houses can be infected through a variety of ways which include the following:
Through infested items brought within the household
Bed bugs or eggs brought in by a person's cloth or brought in by pets such as dogs and cats.
Nearby locations which are infested with routes that the bugs can travel on such as ducts
Brought in by wild animals such as birds and bats which may also carry other bed bug species.
Visiting infested areas such as apartments, hotels, movie theaters and other public locations where people may be in contact with clothes, luggage and other infested objects.
DANGERS OF BED BUGS:
Common health effects that these bed bug bites can produce range from skin rashes, allergic reactions and even psychological effects. The number of pathogens that they are capable of infecting is 28. There are however, no proven study that shows that the bed bug is able to transmit the pathogen directly to a human being. These bed bug bites which are known as cimicosis can lead to various skin problems which may provide no visible effects to blisters.
BED BUGS DETECTION
Ways to detect if there are bed bugs are on eggs and two adult bed bugs which can be found on their usual habitats such as dressers, closet, and even cracks. The eggs can easily be nestled into the fabric seams easily. Aside from bite symptoms, fecal spots can be used as indicators of the infestation. Fecal spots are small dark lick patches that are formed beneath the nests of the bed bugs. Blood smears on sheets can also be an indicator as well as the molted exoskeletons of the bed bugs.
Other methods of detecting bed bugs are from the smell that they give off. The smelt aht bed bugs leave are like rotting strawberries. Another method is through the use of dogs which are trained specifically to pinpoint infested areas.